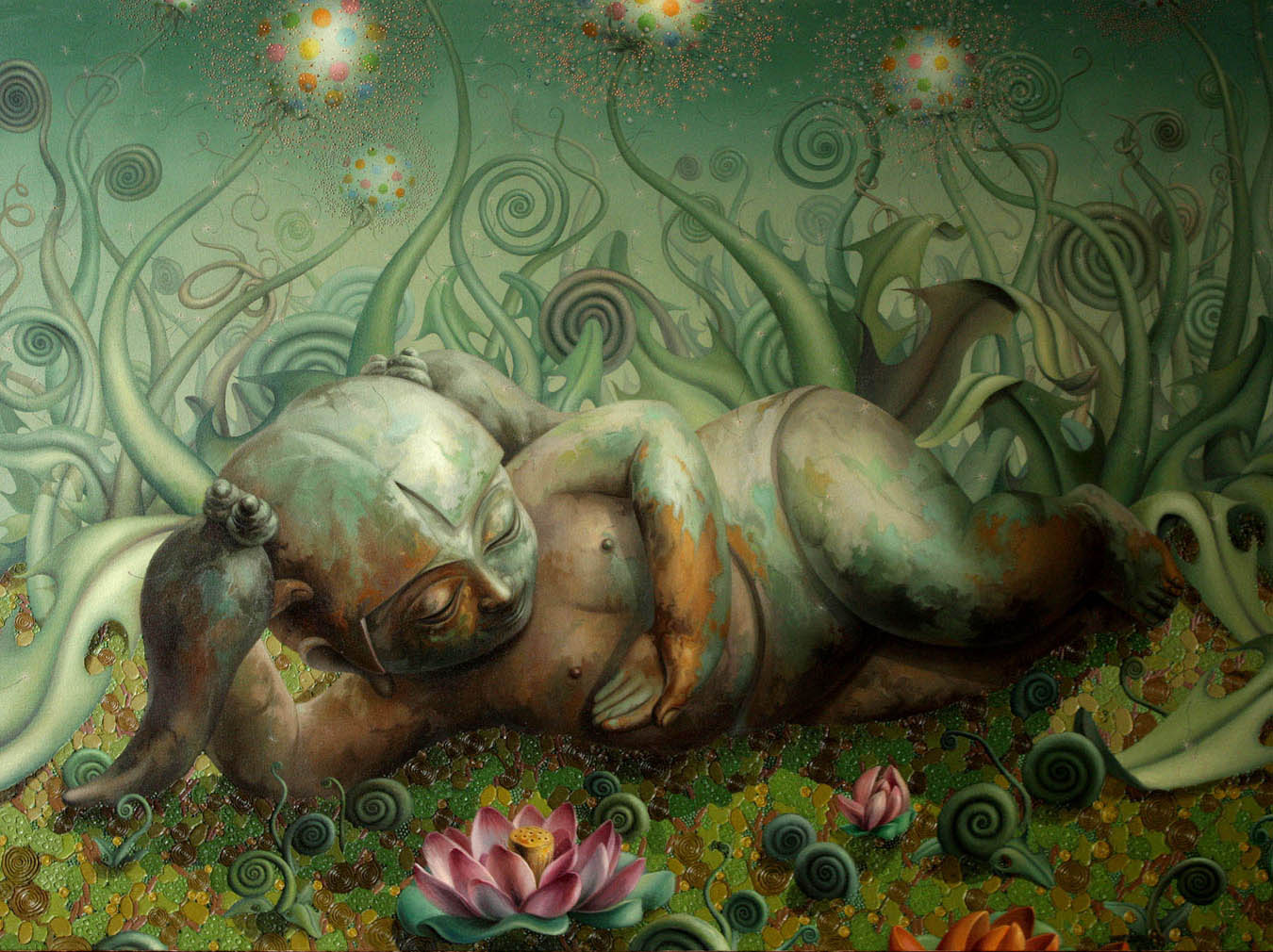 Ewelina Ferruso, "
Peace in the Garden"
The artsy folks at Hi-Fructose, Atta and Annie, are having their anniversary exhibit in Los Angeles right now. They've been producing this great, newbrow art magazine for 5 years now, so check it out if you haven't seen it. A much needed additional alternative to Juxtapoz. The show opened March 13th and will run thru April 3 at Copro Gallery. So if you are in that neck of the woods, get your head in there.
"The works included in this 5th Anniversary show pays an homage to the artists we've featured over the past 5 years and who've helped to shape and define the future of art in our culture." - Hi-Fructose
A mouth watering line up of artists with lovely, strange and fantastic art.
Kris Kuksi, Jonathan Viner, Martin Witfooth, Candice Tripp, Jesse Hazelip, Lori Earley, Chris Mars, Jeff Soto, Kevin Cyr, Mark Ryden, Thomas Doyle, Scott Musgrove, Victor Castillo, Amy Sol, Audrey Kawasaki, Brendan Danielsson, Brian Dettmer, Greg "Craola" Simkins, Harma Heikens, Attaboy, Alex Pardee,Scott Hove, Sas Christian, Colin Christian, Yoko D'Holbachie, Travis Lampe, Junko Mizuno, Brandt Peters, Mia, Chet Zar, Kathie Olivas, Johnny "KMNDZ" Rodriguez, Sam Gibbons, Annie Owens, Yosuke Ueno, Skinner, Ewelina Ferruso, Shag, Mike Shine
You might recognize SF local, Scott Hove's "cake" art from the Eclectix "Eat It" exhibit. And Annie Owen's from the "All Gurlz" show has some gurlz there, "Fishbowl". Both pieces are sold. Taking a peek at the Copro links it looks like Lori Earley's piece (Lee the Pink Sheep) also sold - for an astounding $25,000! You go, gurl! Here are just a few faves...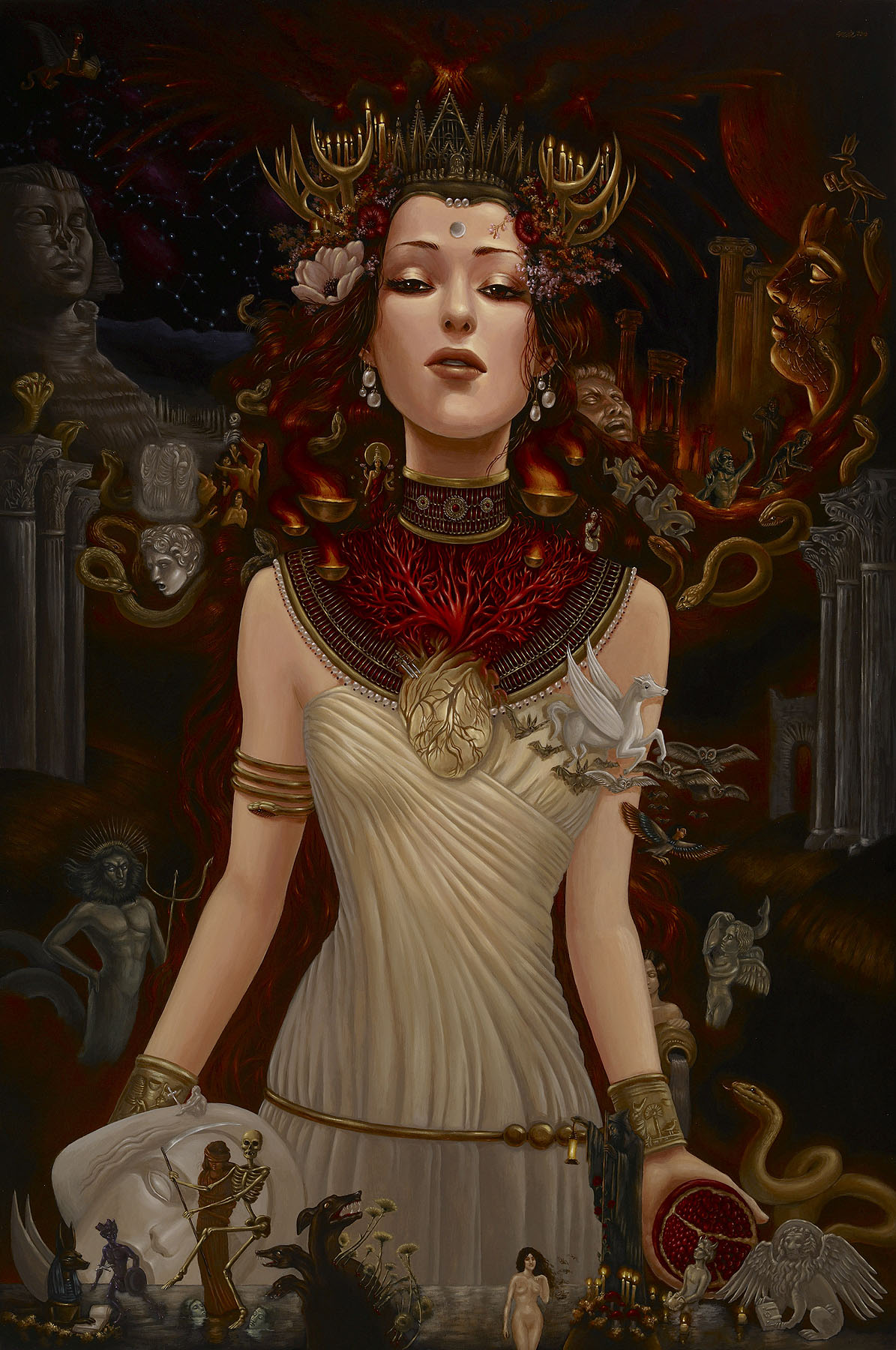 Chris Mars,"Disappearing Ink"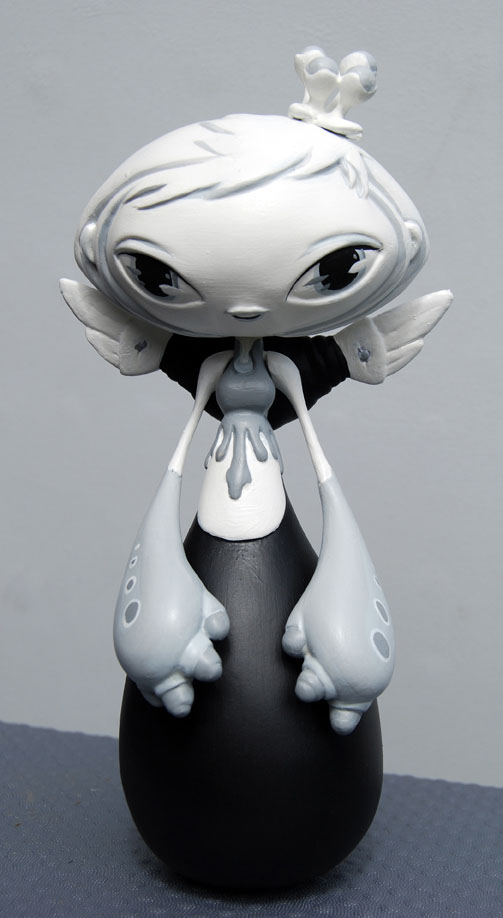 Attaboy, "Winged Shmee"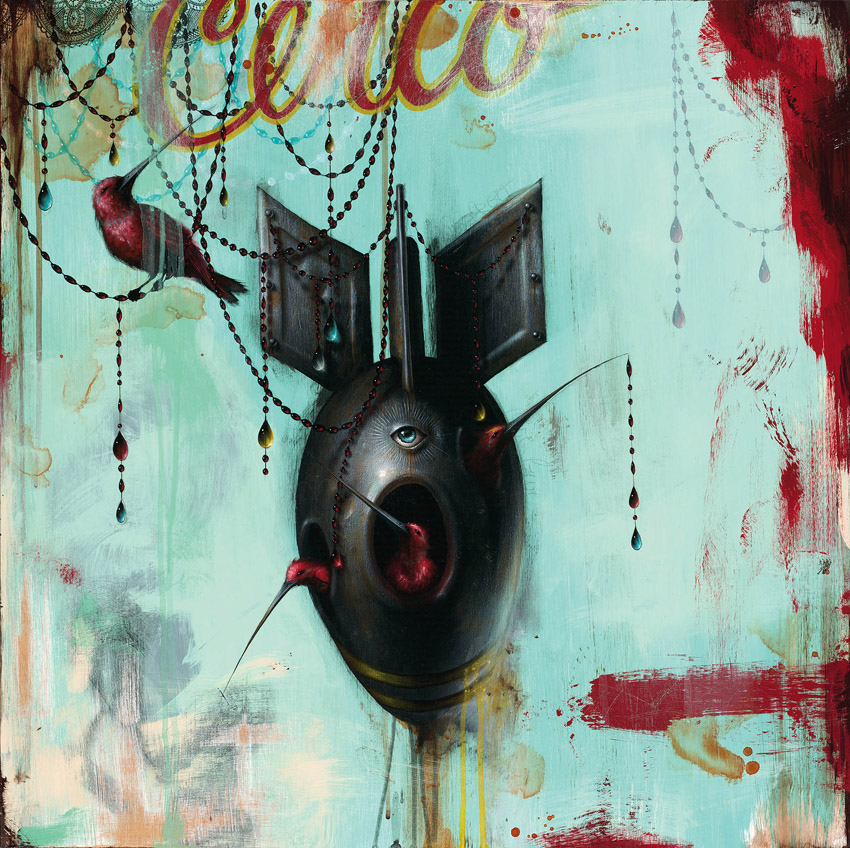 KMNDZ, "
Birds Nest"